"When I play, every second of the music must sound

the way I myself am living and breathing and feeling.

In Japanese, 'Chi' means 'life-blood',

and I am happy if the listener hears that in my music."

Chisako Okano, Pianist
BIOGRAPHY
Chisako Okano was born into a family of musicians in Osaka, Japan. She studied with Prof. Hitoshi Kobayashi at the Tokyo University of the Arts (Tōkyō Geijutsu Daigaku).

In 1993 she continued her studies with Prof. Peter Eicher at the State University of Music in Karlsruhe. She completed her studies with honours in 1995, finishing her concert exam in 1998.
Chisako Okano participated in master classes with Vladimir Feltsmann, Irina Edelstein, Carlos Marques and Gerhard Oppitz.

Since then she has embarked on a productive concert career, working both as a soloist and with orchestras. Invitations have been extended by the Chopin Academy in Warsaw, the Mozart Society and other renowned organizations.

Chisako Okano's particular gifts include a wide range of timbres and the ability to await the precise, right moment for the next note.

The Pianist lives and works in Karlsruhe, Germany.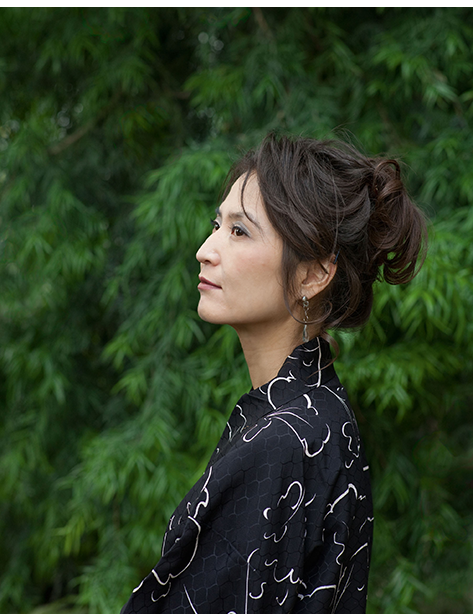 MEDIA

Johann Sebastian Bach
The Well-Tempered Clavier Part 2 No. 8 Prelude
in D sharp minor, from the album "Klavier-Recital"

Ludwig van Beethoven
Piano Sonata No. 30 in E major, Op. 109  2nd movement
concert recording

Erik Satie
Gymnopédie No. 1
from the album "Erik Satie Piano music"

Erik Satie
The son of the stars : First act Prelude – The calling
from the album "Erik Satie Piano music"

Alexander Scriabin
Prelude for the left hand in C sharp minor, Op. 9 No. 1
concert recording

Federico Mompou
Prelude  No. 5
from the album "Klavier-Recital"
Please click on an image to view the fullsize version.















CONCERT REVIEWS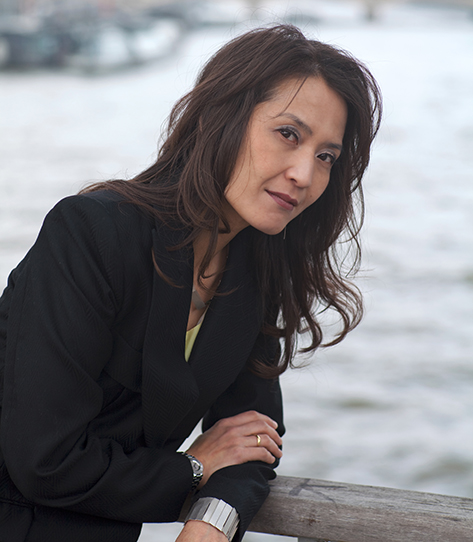 About Chisako Okano
"Flawless technique and astonishing musical expression: Chisako Okano focuses on contrast–when pastose harmony shifts to clear melody, or the silence that concludes one motif, before the following begins; savoring atmospheric transition, where melody lines diverge and then rejoin, moving from one tonality and coloration to another almost indiscernibly and yet at a stunning pace, giving each note a quality of its own while sustaining the wider context.
Extremely sensitive to the nature intrinsic to the pieces, but with the courage to interpret them her way, Okano gave new radiance to these difficult works in piano music. It was a wonderfully musical pleasure, much appreciated by her audience."
Monika Rieger

"Chisako Okano's Bach interpretation was impressionistic: expressive, personal, and ponderous, but not heavy. In other words: Bach with a clear profile. It was the quadrature of the circle, a pre-Christmas wonder.
Yet in both dynamic and tempo she avoided twisting the original intention or wandering off into extremes, presenting instead a rich and astonishing repertoire of immanently sophisticated expressive and technical skill. Denying simplicity all artificial portentousness, she presented it instead with frank dignity."
Uwe Burkert
"Okano presented the Fantasy's colorful series of images with great expression in a highly personal interpretation with meticulously accurate keystrokes even in the most extreme pianissimo."
Badisches Tagblatt
"Inspired by–among others–the outstanding pianist Chisako Okano, the artistic highlight of the concert was Beethoven's Piano Concerto in E-flat major. The young artist fascinated her audience not only with confident charm and poise, but with an extraordinarily virtuosic and smooth performance of variable expression. A true enchantress of the keys sat at the Boesendorfer. Her music develops organically, whether in the finest run of notes or in commandingly forceful chords, to become intriguingly brilliant."
Ingrid Mueller-Waege
"The impressive moonlight atmosphere in delicate, aromatic melody was especially striking in the Andante expressive that Chisako Okano played with intimate sensitivity. It was crowned by a joyous, compelling Allegro energico, leaving the audience amazed that a pianist of such graceful stature can master this expressive, passionate Brahms sonata and its wide chords with such astonishing technical brilliance. The artist was showered with enthusiastic applause and bravos."
Badisches Tagblatt
"Following three preludes by Spanish composer Federico Mompou, the absolute highlight of the evening was Samuel Barber's four-movement sonata in E-flat major, op. 26. The pianist let these very different movements thrive, admirably filling with sound the energy of the first, the pearling figures of the second, and the complex fugue of the fourth movement with its furious ending."
Werner Bromsen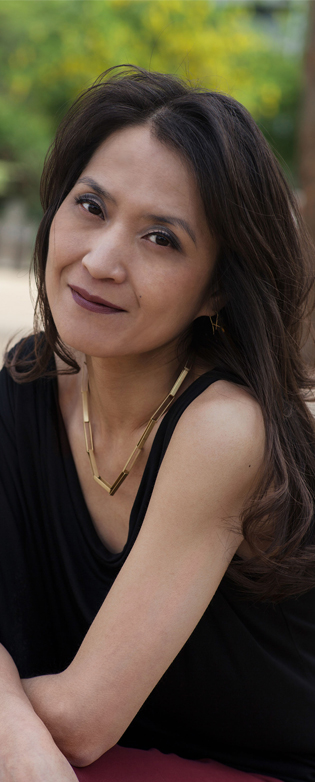 Responsible for content
Chisako Okano
CAVATINA  Agentur für Musik
Bahnhofstrasse 10
D-76137 Karlsruhe
Germany
e-mail: agenturcavatina@gmail.com

Photography: Thomas Mayfried
Design: Susanne Asher

Despite careful control we assume no liability for the content of external links. The owners of the linked sites are solely responsible for their content.
Thank you for your interest.
Please use the contact form. I will take care of your request as soon as possible.
Thank you.
Chisako Okano